TriumphDash-Vertical - Built for Triumph Thunderbird
Built this Dash to best replicate the paint and chrome on my Thunderbird, yet keep the display and options very simple to minimize distractions and get the information I want.
Version: 1.3
File Size: 134.88 KB
Creator: Manlaan
Rating: 0
Last Updated: 10-13-2019
Released: 10-09-2019
Downloads: 42
Views: 118
Tags:





0 ratings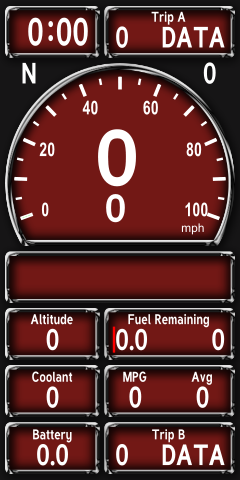 The clock is the "hidden" button to reset trip and change mph/kmh, as well as cancel the menu

Requires the use of a custom script to calculate fuel remaining. Script uses (Tank size - TripA fuel used), instead of calculated scripts.