2001 HSV Clubsport R8
Vehicle needs to set to 2001 Pontiac Firebrid 5.7L LS1 and have installed GM extended PID's for all dashboard gauges to work.
Version: 1.5
File Size: 3.7 MB
Creator: Cre8tor
Rating: 0
Last Updated: 04-18-2018
Released: 04-13-2018
Downloads: 407
Views: 2660
Tags: HSV





0 ratings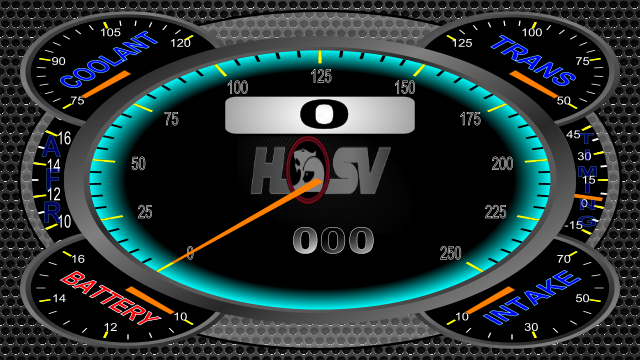 Updated :
- Gauge numbers changed as old ones were hard to read on small screen.
- Outer clear circle is a shift light that glows red when RPM over 5500.
- Coolant text goes red over 112 degC.
- Trans text goes red over 110 degC
- Battery text goes red under 11.8 volts.
- Digtial speedo should actually work now.
- 24hr clock added.